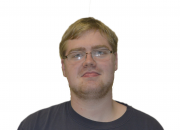 John Forrestel
School of Engineering and Applied Sciences
I joined the Solar Decathlon because it allows me to be part of an international project that deals with real life issues. The Solar Decathlon allows college students to step out of the academic realm and interact with various students from different majors on developing and implementing an idea from the bottom up. By doing this project I know I can gain skills that will help me in my future carrier.
As part of the mechanical engineering team I am involved in the plumbing system of the house and the heating and cooling systems of the house.
GRoW Buffalo is an excellent way to demonstrate to the community a way to have an environmentally friendly house. This project shows what University at Buffalo students can achieve through cooperation. I am honored to be a part of this project that can help spread the idea of self-sustainability to the masses.