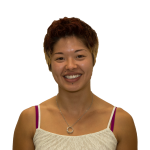 Leah Kiblin
School of Architecture and Planning
M. Arch. '15
Since being involved in the beginning stages of the Solar Decathlon and further focusing my education on ecological practices for my graduate studies, it was always an interest of mine to return to the project. Being a team member of GRoW Buffalo is not only a way for me to gain knowledge and experience unique to college curricula, but also allows me to contribute my skills to a much larger project with my colleagues and faculty.
I am involved with the design and modeling of the mechanical systems within the house which include: HVAC, plumbing, electrical and fire protection.
GRoW Buffalo is a great way to exhibit the possibilities of sustainable practices within the city. It is not only an educational opportunity for the students working on the project, but an opportunity to help engage and educate the community on the importance of the environment and self-sustainability.  As a Buffalo native, I am proud to help represent the university and city in such a positive way.