If you have been following our GRoW Buffalo Facebook page, you would have seen that we recently started with this all-time childhood game where you spot the differences between two images. The person who created these sets, Zhi, mentioned that she herself has trouble finding all the differences despite being the one who implemented them. If you would like to try them out for yourself, head over to our Facebook page and shout out your answers (virtually) by commenting in the picture!
Just in case you missed the first set, here it is!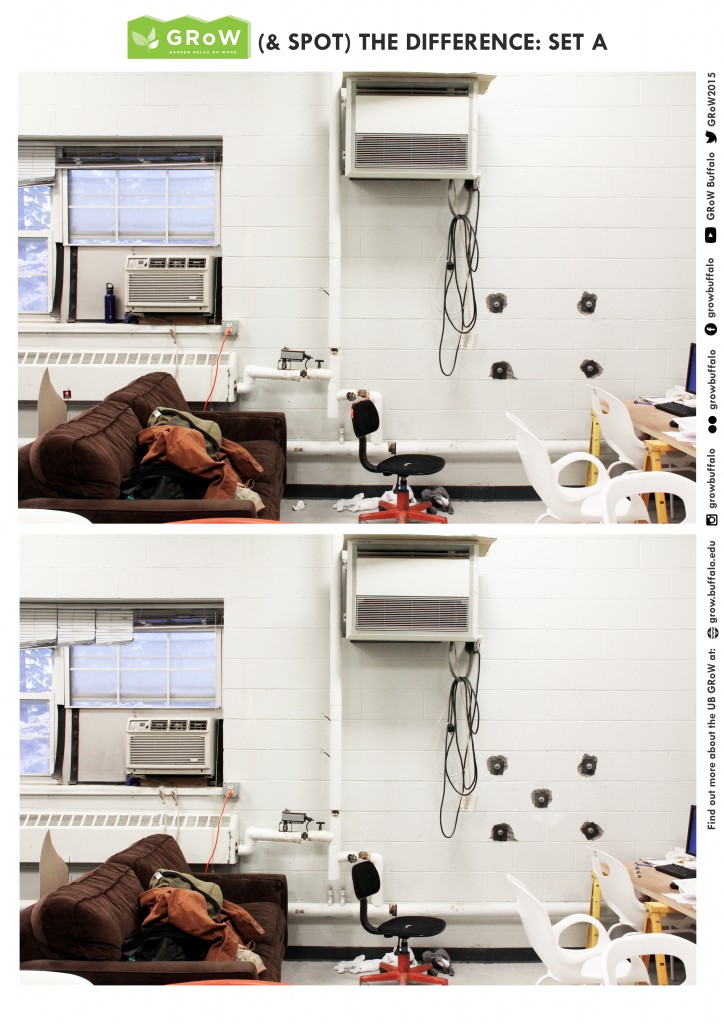 Answers
Left of Image
Extra beige wire from air-conditioner
Two extra sets of blinds at the window
Absence of blue water bottle
Absence of red and black sticker on heater
Middle of Image
Absence of red marks on the black chair
Absence of crumpled paper on the floor
Extra white knob on the pipe
Extra nail on the pipe
Right of Image
Extra nail in the wall
3 extra paper clips on the table
Have Fun and do stay tuned for more!